I MET MESSIAH wins best video project award from NRB!!
We are so happy to tell you that ONE FOR ISRAEL's "I Met Messiah" video project, made in conjunction with Chosen People Ministries, has won an international award!
National Religious Broadcasters (NRB) give an annual award for excellence in "church media" for a short-form production that "demonstrates outstanding creativity, use of technology, and team involvement and effectiveness." The judges were looking for impact on a wide spectrum of audiences, drawing attention to godly principles, and excellence in production skills of the highest level.
It has been a great honor to receive this recognition, and we thank God and give glory to Him for his guidance and grace along the journey so far, but we know we're just at the beginning! It is a delight and a privilege to serve his kingdom in this way through media at such a time as this – the floodgates of the internet are open, and the gospel is reaching all of Israel, her neighbors, and beyond.
"The NRB Media Awards program is designed to encourage excellence in production service to the community, faithfulness to the mission, commitment to the Gospel and personal integrity.

NRB recognizes that material awards and public recognition are not an ultimate priority in relation to our spiritual calling to take the message of hope to the world through media. However, by honoring and celebrating outstanding facilities, ministries, programs and producers, the Association hopes to inspire others to raise their standards and create more compelling, relevant, and challenging Christian programming."

NRB: Christian Communicators Impacting the World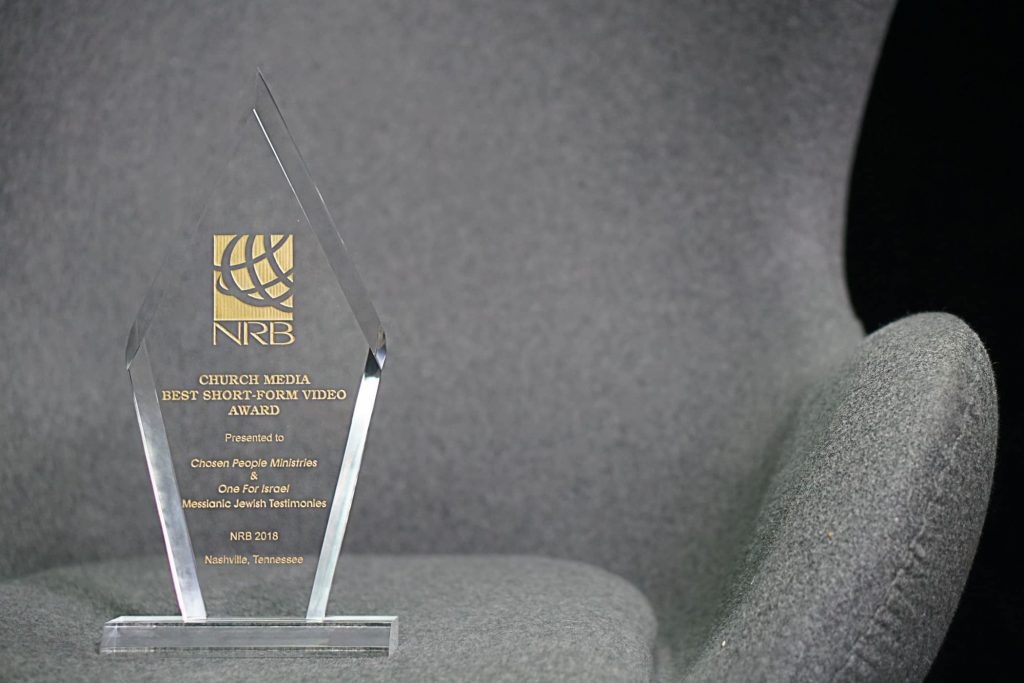 We are an Israeli ministry composed of Jewish & Arab followers of Yeshua (Jesus) who are all about blessing Israel through sharing the gospel online, educating the new generation of born-again believers through our one and only Hebrew-speaking Bible College in Israel, and helping holocaust survivors by supplying humanitarian aid.
Latest posts by ONE FOR ISRAEL (Messianic Jews in Israel) (see all)